As promised, more Cub Action!!!!!
As time goes by, more of Mommy and Daddy's friends come visiting and to meet Cub for the first time!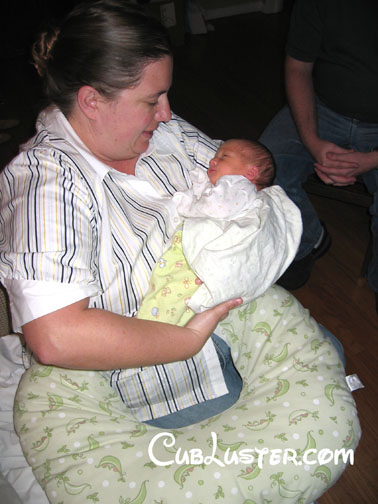 Adrienne has been trying to figure out how to incorporate Cub into the next MouseAdventure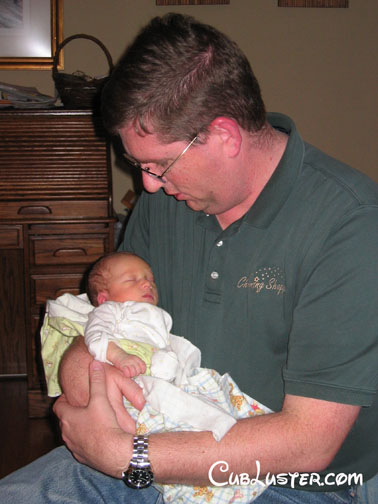 Tony tries to sell Cub a new SmartCar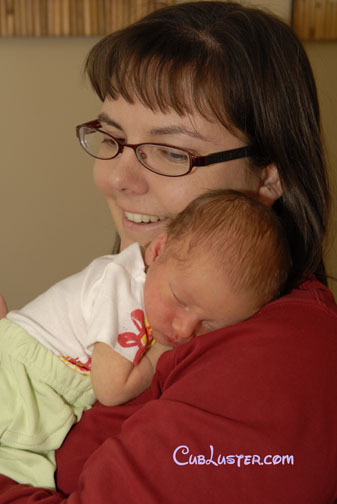 Adrienne Krock knows all about little boys and how they like to be held
Helping cover for Mommy at work, Yolanda thinks Cub is worth it
Joyce thinks Cub is ready to come help with Symposia registration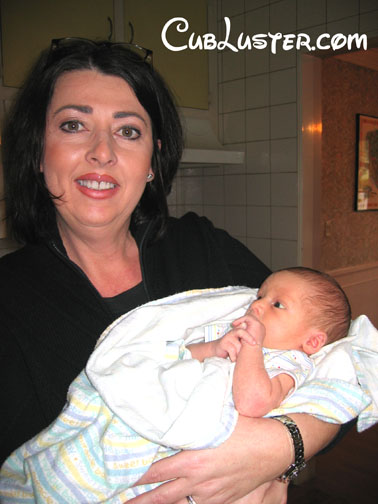 Auntie Karen says Leo is perfect and was just too happy to finally meet him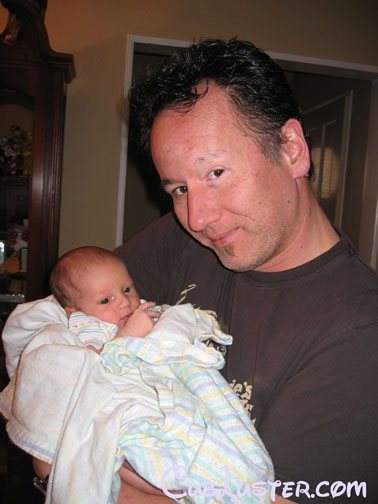 Roy knows all about poopy diapers, even if it has been a few years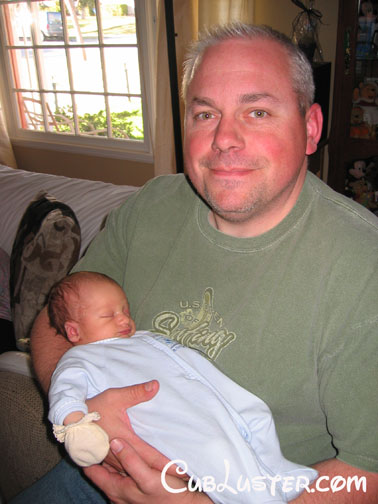 Cub asks for a "get out of jail free" card from his Godfather, Officer Craig
Chris is happy his Aunt Karin finally got around to giving him a cousin!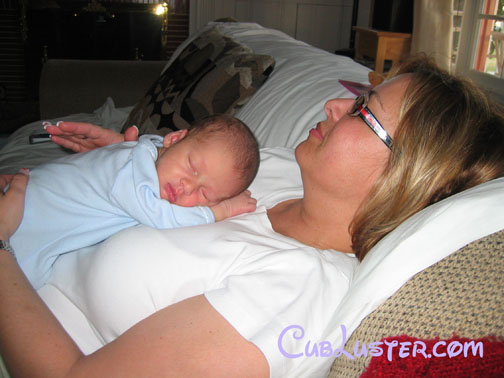 Aunt Heidi likes the snuggle time with her newest nephew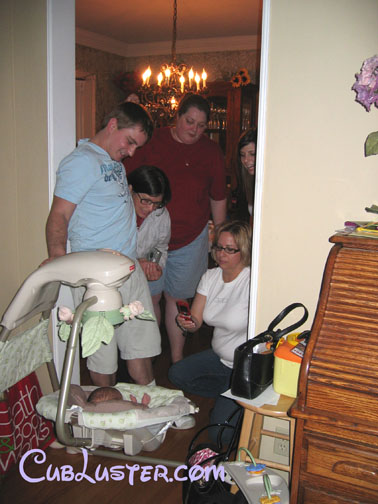 The swing from the Moore family is an instant hit with Mommy and Daddy!
Kristen is a pro at the "baby thing"
Spenser's had lots of practice holding babies the right way with his sister and brother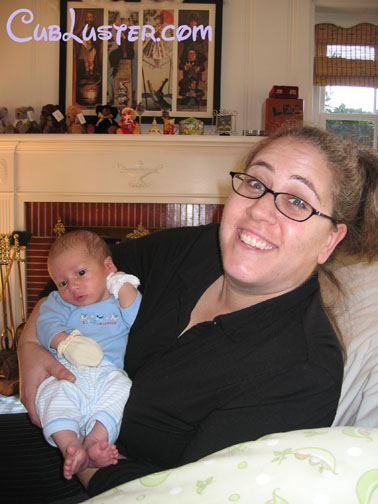 Amanda is over the top finally getting to meet Cub
Leo's first stroll to survey his new neighborhood
The rest of his Valentine's outfit from the Cady's reads "Heartbreaker in Training"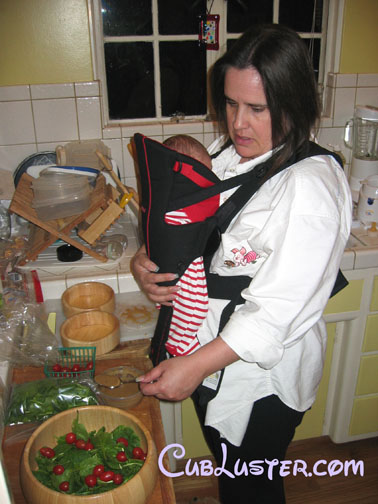 Helping Mommy make dinner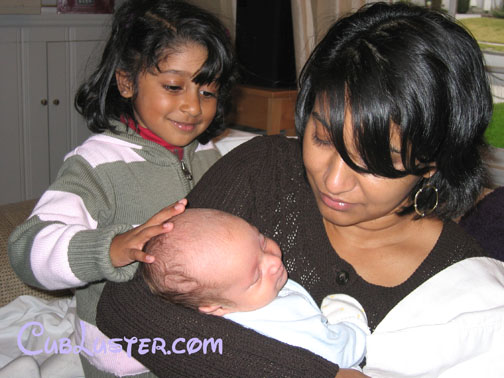 Dina tells Anjuli she used to be this small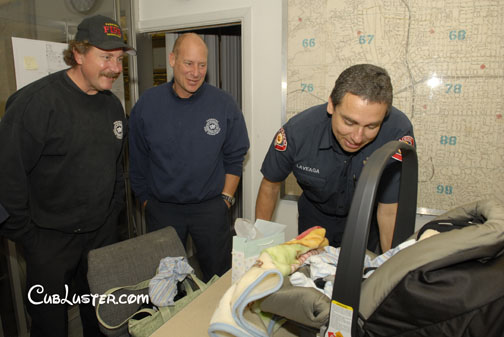 Victor, Carl and Capt. Bob get to meet a future Pasadena Fire Dept. recruit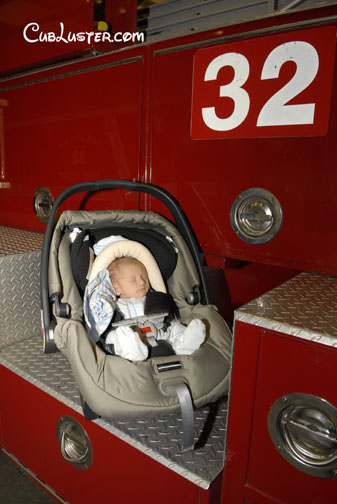 Cub gets to check out his future "ride"
So many places to go and people to meet, time to take a nap!
Click here to see what Cub does when his Dad's goes out of town for work.