Leo had a quiet first night. I wish I could say that about his parents! We kept checking on him every five minutes to make sure he was ok! Leo was fine and the nervous new parents learned that they would not sleep a whole night again for quite a while!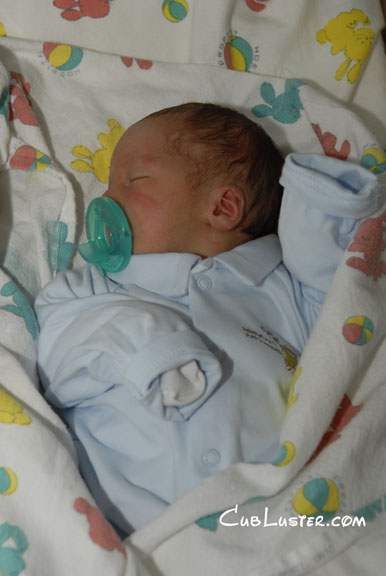 Sleeping new baby!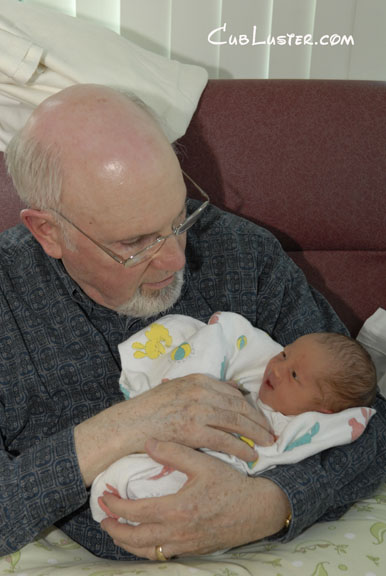 One of Tom's jokes gets a smile out of Leo.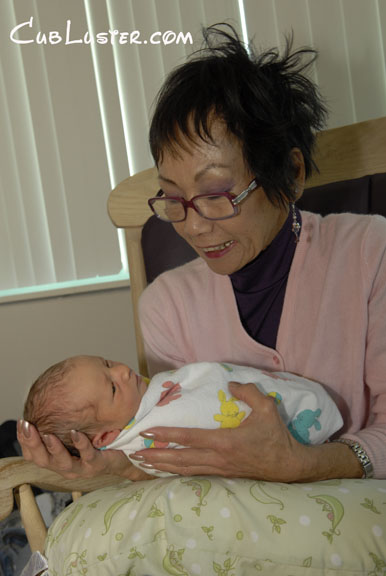 Grandma Kiyoko can't get enough of her new grandson!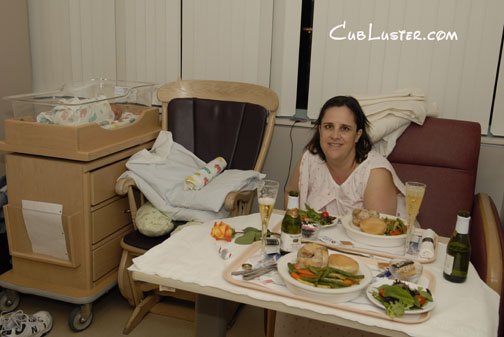 We were one of the first test subjects to get a special going home dinner from Kaiser Baldwin Park.
Apparently this is something they used to do with all new parents, but stopped it a few years ago.
I hope they keep it offering it. It was a very nice gesture from a great staff !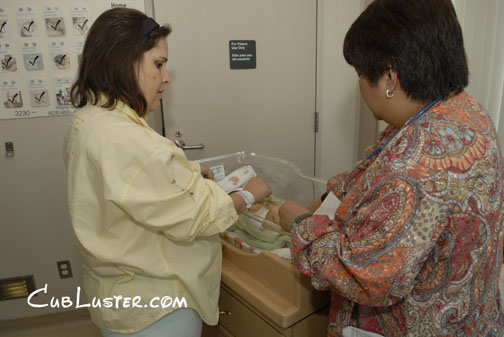 Cub gets ready to go home!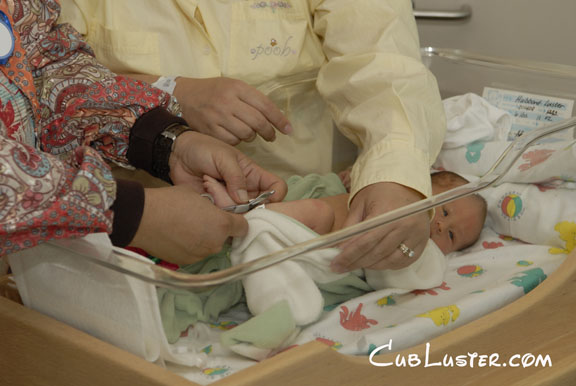 After checking all of the id tags, Baby "Lo Jack" gets removed.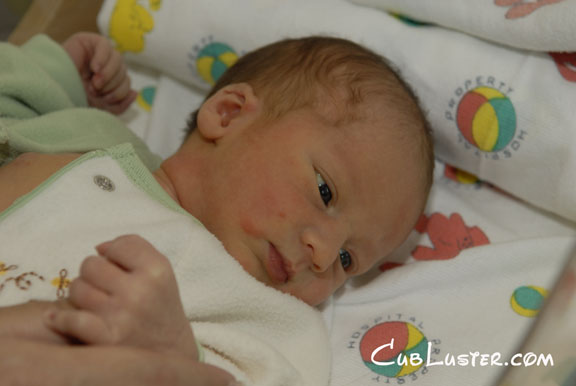 I'm almost free!!!!!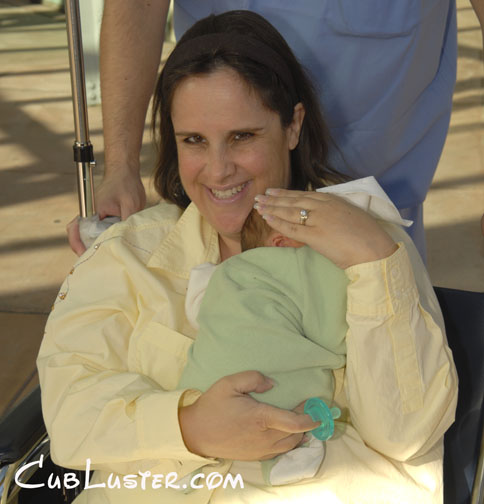 Mommy takes Cub on his first trip out in the real world.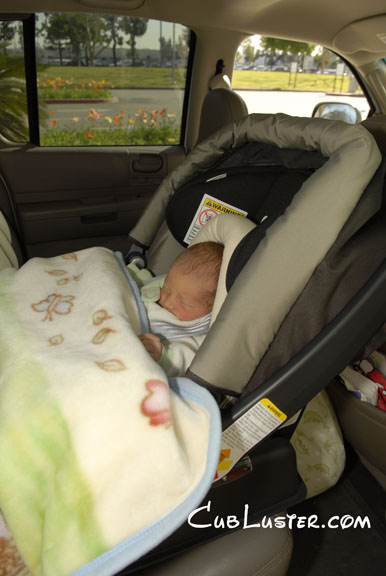 I never thought that I would have a car seat in the back of my "Urban Assault Vehicle"!
I think Cub needs an XTL5000 with an "03" head back there!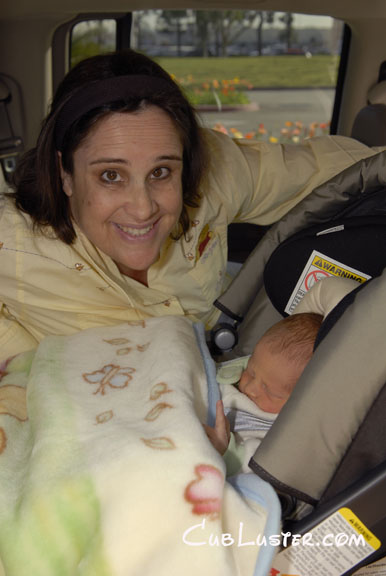 Mommy's just glad to be in street clothes again!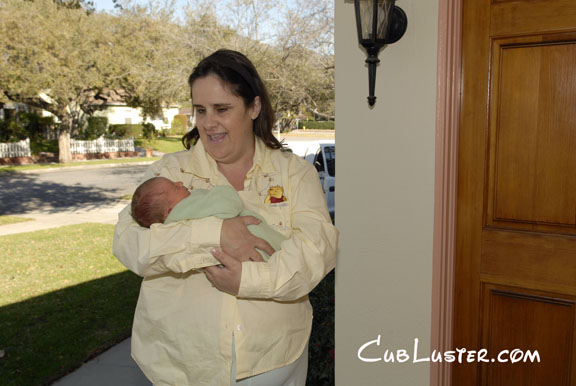 Finally Cub and Mommy are at home!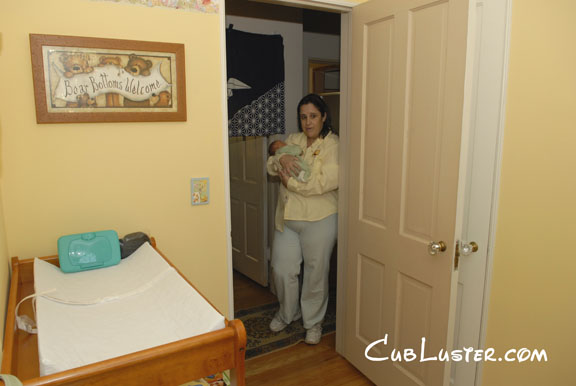 Cub get to see his new room.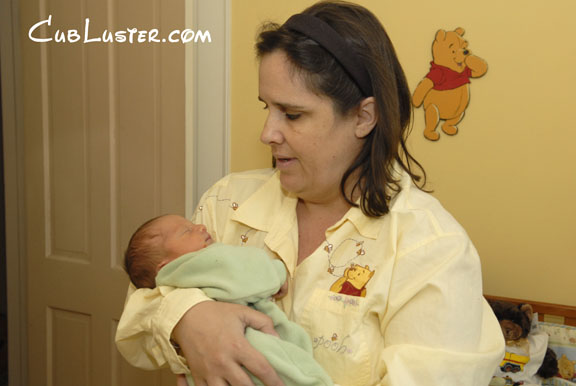 I sense a recurring theme here.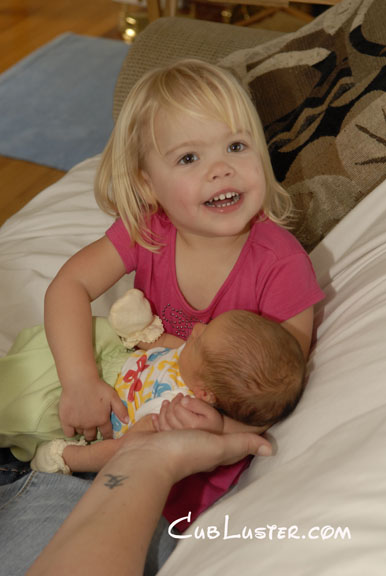 Samantha get to meet Cub.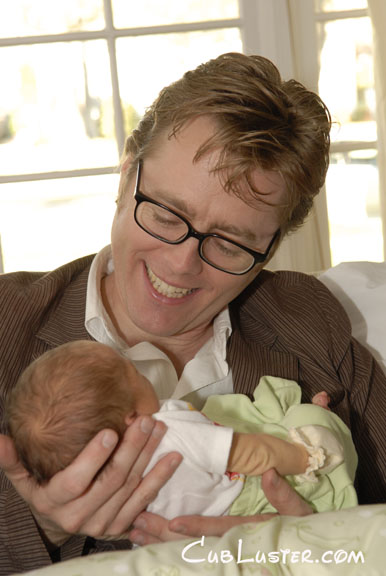 Patrick wants to see Cub's demo reel.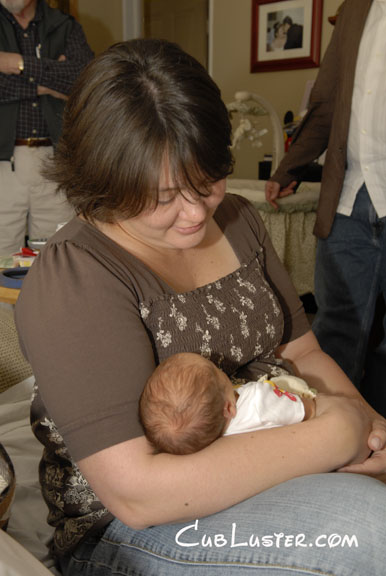 Jill remembers how babies smell.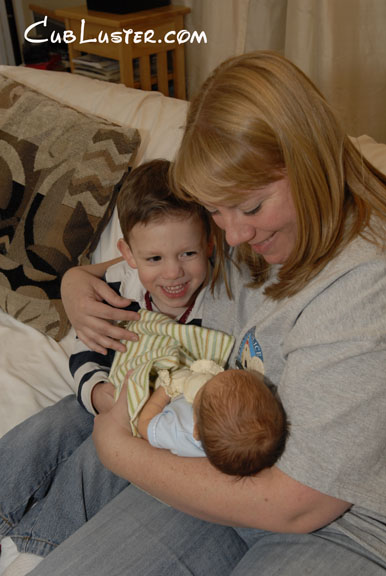 Jen introduces Leo to Benjamin.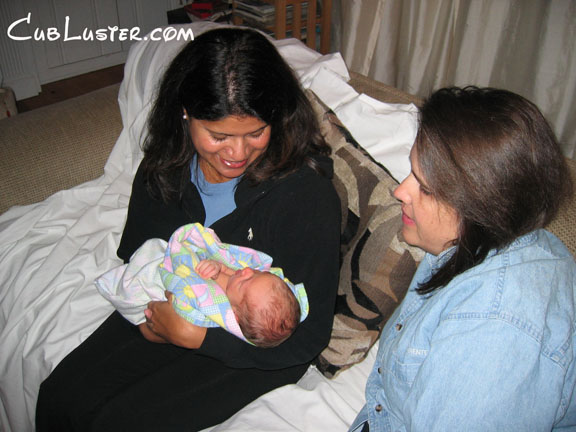 Premilla like being the Aunty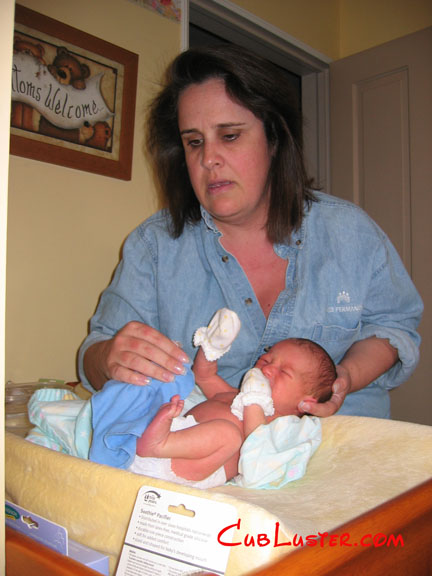 Mommy and Leo duke it out during bath time!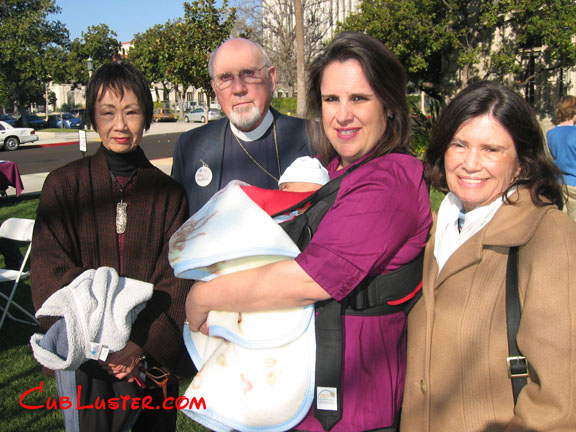 Leo first outing was to All Saints Church to hear his name read during the service. He also wanted to see Grandpa in his work clothes!